Are you thinking of possibly buying an Easyrig? Then there are a few things that is good to know before you make your purchase. We have seen copies from our products that is made in China and India even though our product is patented and trademarked.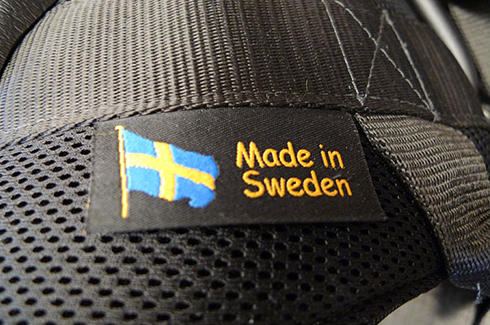 All of our Easyrigs are marked with the Swedish flag with the text:
"Made in Sweden"
We purchased a unit called "Easyrig 8-18 kg" that is made in China to test and see how the product operates, this is our conclusion:
First of all, there is a lot of friction on the rope, meaning it's bound to fail at some point in the future and thus destroying your camera gear.
Then there's the weight issue, it's roughly 30% heavier than our product. The padding on the vest is thin and uncomfortable and the hook should never lift 18 kg as they claim – we could bend it by hand.
They even copy Johan's (the inventors) signature in their manual.
If you are unsure if a product is fake or not, do not hesitate to contact any of our experienced resellers or the head office!